Lyon is undoubtedly one of the most economically dynamic French cities. The city's employment pool is very rich and constantly sees the emergence of new job opportunities. This bodes well for young executives looking for a fulfilling career, but also for students looking for an internship.
Whether they are looking for an apprenticeship or a professionalization contract, they still have to make considerable efforts to find an internship that corresponds to their future professional aspirations.
If this sounds like you, here are our tips for getting hired on a work-study program in Lyon.
Lyon: a dynamic economy and an employment area rich in opportunities
According to a study published by Pôle Emploi in 2018, 44% of companies believe that it is difficult for them to recruit new profiles as there is so much tension in the job market. That same year, there were more than 26,751 vacancies and the city alone had more than 650,000 employees, 85% of whom were in the private sector. Three years later, this trend has not changed! Quite the contrary!
The number of businesses is growing (125,905 in 2021 compared to 123,000 in 2018), and there is no shortage of hiring opportunities. The other advantage of Lyon's economy is that it is driven by several business sectors. New technologies, tourism, pharmaceutical industry, textiles, etc. These are all segments that have a crying need for qualified profiles.
How to find a work-study job in Lyon
To find a work-study job in Lyon, here is a list of steps to follow:
#1 Choosing the right course
In order to find a work-study job, you must first contact the internship and employment services of your school or CFA. It is important to know that, given their extensive network of partners, some schools help students find an internship themselves.
There are also certain organizations that can guide you in your search, such as the Centre régional d'information jeunesse (Regional Youth Information Center), the local missions or Pôle Emploi.
Some organizations can also guide you in your search, such as the Centre régional d'information jeunesse, local missions or Pôle Emploi.
Of course, before you enroll in a school or any other work-study program, you should evaluate the training offers. Program content, career opportunities, partnerships, extracurricular activities, registration and tuition fees, etc. No detail should be overlooked!
According to the Ministry of Labor, there are no less than 56 establishments in Lyon offering work-study programs (more than 500 courses in total). So, the offer is very wide!
#2 Take care of your application
To easily find a work-study job in Lyon, it is very important that your application is well prepared.
Take the time to create a good Curriculum Vitae that summarizes your background. Also, for each job offer you apply for, send a personalized cover letter. Avoid as much as possible the model letters that can be found everywhere on the Internet.
#3 Apply early
Although the job offer in Lyon is very rich, you should not wait until the last minute to submit your application. You should know that work-study programs have been very successful in recent years. The number of apprentices is therefore growing and you will certainly not be the only one looking for a job in a dynamic city like Lyon.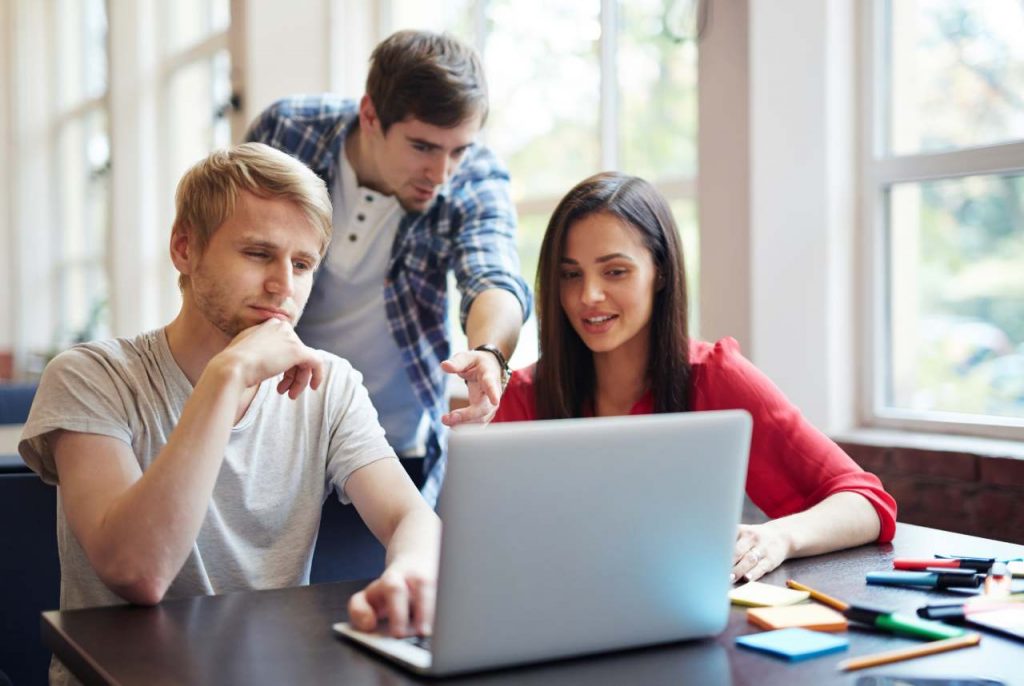 #4 Make the Internet your main ally
Today, most companies express their hiring needs on the internet. On their website, social networks or on different job boards, they post job offers that you should pay attention to.
#5 Attend professional events
In Lyon, there are a number of events dedicated to employment and work-study programs. For example, the Open House for work-study programs, the Night of Orientation or the Apprenticeship Fair.
It is important that you attend all these events. This will allow you to get in touch with professionals or companies who may be looking to expand their teams by recruiting young and motivated profiles.